REFLEXOLOGY
Reflexology is based on the principle that congestion or tension in any part of the foot mirrors congestion in a corresponding part of the body.
These parts known as reflex points can be found on the hands, feet and ears, but it is the feet that are most commonly treated.
Reflexology has many beneficial and lasting effects. It is a relaxing therapy that works on many levels, calming and balancing the whole body.
The clients case history leads to a treatment protocol, so that the technique is tailored to the clients needs.
General benefits of reflexology include:
Reduced stress and tension
Improved circulation
Improved immunity
Reduced toxicity
It is particularly good for
Sciatica
Back pain
Fertility
Menopausal concerns
Pre menstrual tension
A Reflexology treatment usually lasts approximately 45 minutes, depending on the age and state of the client's health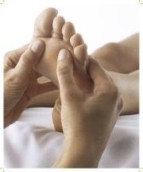 RAHANNI HEALING
Rahanni Celestial Healing is a therapeutic treatment that balances physical, mental and emotional aspects of your health. It can bring relief from pain and discomfort and is used to treat a wide variety of conditions. It is a peaceful, effective treatment, that can be safely used on adults, children and animals.
It very often produces quick positive results, leaving you feeling revitalised and more in control of your life.
Rahanni really needs to be experienced to realise it's many benefits.
PLATINUM DETOX
All the blood in the average adult flows through the feet approximately every 24 minutes
The Platinum detox foot spa helps to detoxify the body through the benefits the ionised water and a bio energetic resonance source, which in turn allow nutrients to be better absorbed.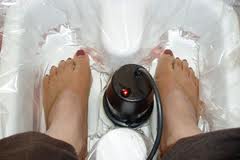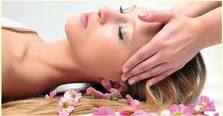 INDIAN HEAD MASSAGE
Indian Head Massage is great for treating stress and tension in our everyday lives.
Indian head massage originated in India over 1000 years ago and began as a way of keeping the hair in good condition.
This form of massage works on upper back, shoulders, upper arms, neck, scalp, ears and face.
These areas are massaged using firm yet gentle rhythmic movements that involve acupressure points, called 'Marma points'.
Conditions treated:
Restores joint movement
Relieves sinusitis
Reduces stress
Relieves anxiety
Relieves insomnia
Relaxes and tones facial muscles
Stimulates the hair and scalp
Helps localised blood and lymphatic circulation
Eases headaches and migraines
Helps localised blood and lymphatic circulation.
Boosts the immune syste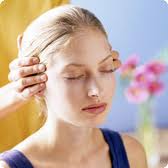 AUSTRALIAN BUSH FLOWER ESSENCES
Australian Bush Flower Essences heal by helping to bring a person into mental, emotional and spiritual harmony. When this three-fold balance is restored, true healing occurs. Bush Flower remedies work quickly and deeply on both humans and animals. The power of the essences and the results they produce are astounding. They act as catalysts to help resolve a vast range of emotional states and also assist intuitive abilities.
By trying these treatments, I invite you to start your own journey to find renewed health and vitality. All of these treatments and remedies will restore balance to your mind, body and soul, and encourage healing to take place ……naturally